Sometimes, life decides to let up a bit and reward you for all your hard work and graft. Friday was one of those days. After WWDC finished at midday, a developer friend I met at the conference asked if I'd like to accompany them on a trip back to the Apple campus in Cupertino and for a tour of ILM.
After I picked my jaw up from the floor, we were away in a rental car. If you don't know (which I didn't until then), ILM (Industrial Light and Magic) is the company that does the special effects for films like Star Wars, Jurassic and various other Hollywood blockbusters.
We weren't allowed to take photos inside, but it was amazing in there. We got to see various models that were used in films, including a fully animatronic dinosaur. There was art everywhere, and we also got to see inside some of the screening theatres. We saw a few full-size suits from the Star Wards universe, including a Darth Vader and a Stormtrooper. The best part was that we were were given the tour by a guy called David who actually works there, rather than a someone employed to give tours. Thanks David!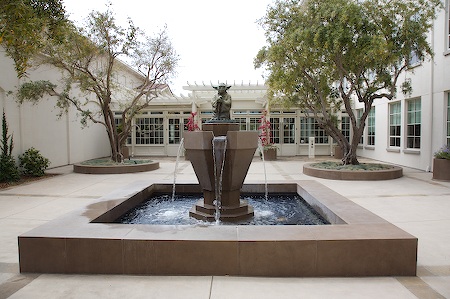 This little guy guards the main entrance
After a brief stint across the Golden Gate bridge after taking a wrong turn…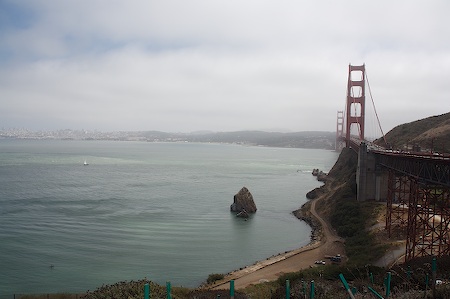 …we drove down to Cupertino. It was great to go back again and see the campus in daylight, and I managed to go to the campus store and get some goodies since the line was so long the night before.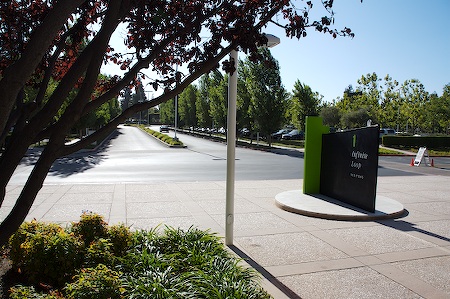 I managed to get (deep breath): A cap, two t-shirts, two mugs, a notepad, three pens, and a wireless Mighty Mouse. I'm such a corporate whore! It's like the Poyntons and Porsche stuff… Anyway, we saw some odd things around the campus, including a car with an ITMS (iTunes Music Store) license plate…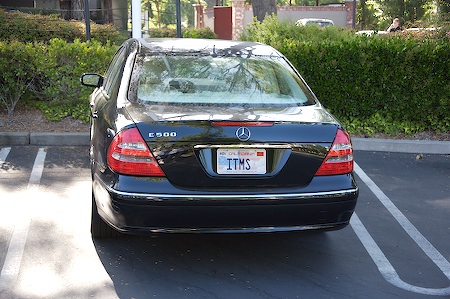 …some people carrying WWDC boards about…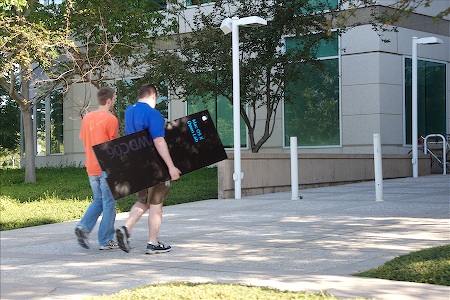 …and Steve Jobs' car! Score! Notice it hasn't got a license plate - people kept stealing so he got special permission to not have one.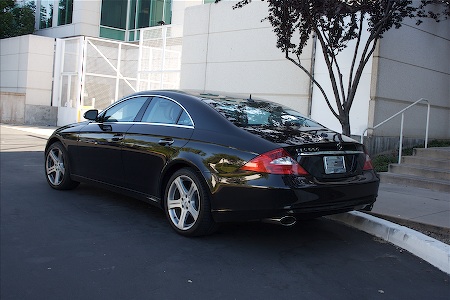 On the way back to San Francisco, we took Highway 1 - the Pacific Highway. It's a beautiful stretch of road that runs along the west coast of America for over 500 miles. We just had to stop for a couple of photos!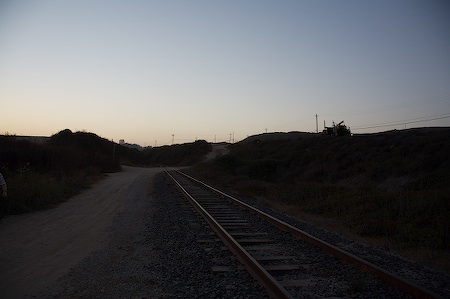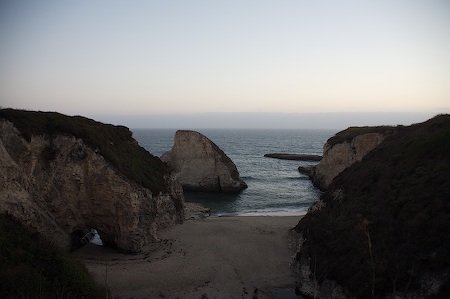 Interesting Tidbits
I'd like to give a big thank you to Jeremy and Adam for a great day. Star Wars and the Apple campus - a bit of a nerd's day out!