I've not put a lot on here recently, despite going round Europe on one of the best trips of my life, involving, skidoos, driving through snow, and driving around racetracks. I'll put up a report with pictures on that soon.
Until then, here's a few random tidbits…
So, my TV busted. Sony took it away for repair, and my TV-hole looked very bland.
A couple of days later, I nipped to the local Apple Store and came back with one of these bad boys (the 23" one):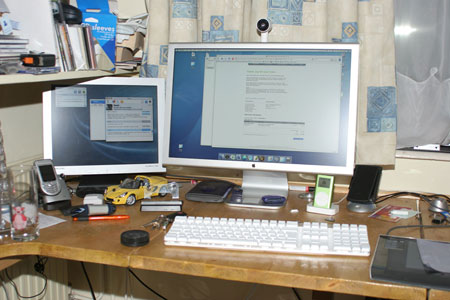 Mmmm… 23 inches…
Anyway, the box is sat there, and my TV hole still looks a bit bland… aha!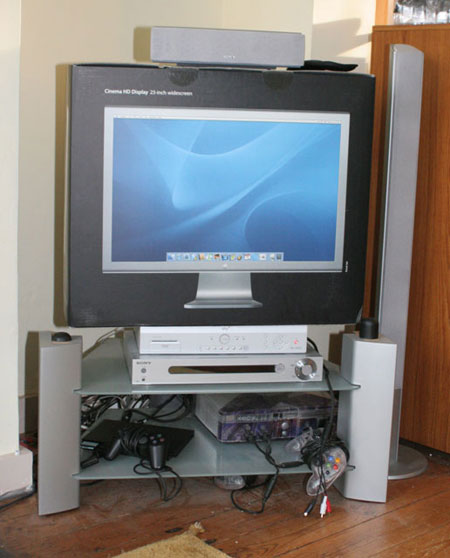 Much better! Of course, it looks fine until you actually try to watch it. The idea kinda falls flat on it's face when it gets to that part.
Oh, and I've been building a wall: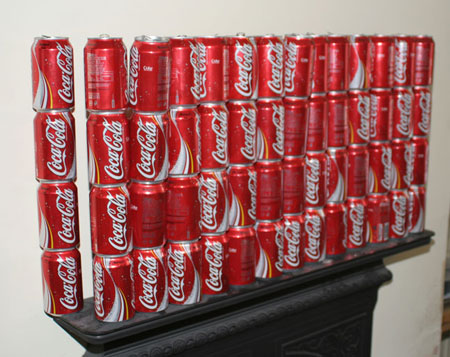 Kinda surprised I'm not dead yet!